<p>Policy makers, researchers and businesses can find out how to accelerate the transition to a low carbon economy at a European Commission workshop taking place on 22 October in Brussels.</p>
carbon dioxide | climate change
Description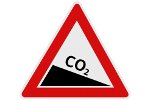 Organised by consultants Ricardo-AEA for DG CLIMA, the event will share the outcomes of a study by the consultancy assessing the complex interactions between innovation and market take-up policies for low carbon technologies.
The workshop will facilitate discussions between the European Commission, the UN Framework Convention on Climate Change, EU Member States and industry stakeholders to help develop strategies on climate action and innovation policies. Practical measures to help accelerate technological progress through international cooperation will be addressed and case studies used to provide insights into emerging trends.
Ricardo-AEA experts will present study findings. High level representatives from DG CLIMA and the UN Environment Programme will also speak at the event.
Read More
Location