<p>The Commission completed an evaluation of the Regulation (EC) No 1005/2009 on substances that deplete the ozone layer (the Ozone Regulation). The evaluation process included several consultation activities, including a public consultation published on EU Survey.</p>
ozone

Wednesday 4 December 2019, 01:00 (CET)
Practical information
When

Wednesday 4 December 2019, 01:00 (CET)

Languages

English
Description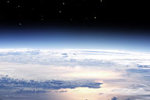 The Commission completed an evaluation of the Regulation (EC) No 1005/2009 on substances that deplete the ozone layer (the Ozone Regulation). The evaluation process included several consultation activities, including a public consultation published on EU Survey.
Process
The Commission launched an evaluation of the Ozone Regulation in 2017 to examine the actual implementation and performance of the Regulation.
The evaluation was completed in 2019 and its results are published below.
The evaluation followed the standard framework for evaluation of EU policies and examined the relevance, effectiveness, efficiency, coherence and EU added value.
Outcomes of the evaluation
The Regulation achieved its objectives: ensuring compliance with the international agreements on the protection of the ozone layer and having a high level of ambition for protecting the ozone layer and fighting climate change
The Regulation remains highly relevant and has a clear EU added value. Only a common, harmonized EU approach can implement the Montreal Protocol's obligations and respect internal market rules
The Regulation is in general well aligned with relevant EU and international legislation
The Regulation is efficient, but some results may be achievable through simpler, less resource intensive activities
Key documents
Next steps
Based on the results of the evaluation, the Commission is starting an impact assessment to examine if and how it can further improve the Regulation in the coming years.
Contact details of responsible service
If you are interested in learning more about the evaluation and the impact assessment, please send an e-mail to CLIMA-ODS@ec.europa.eu.
Location