<p>The European Climate Pact invites everyone to take action to fight climate change and work together for a climate-friendly society. Join us for the online launch event on 16 December 2020 at 09:00-11:00 CET!</p>
binding national targets | binding EU-level targets | climate change

Wednesday 16 December 2020, 10:00 (CET)
Practical information
When

Wednesday 16 December 2020, 10:00 (CET)

Languages

English
Description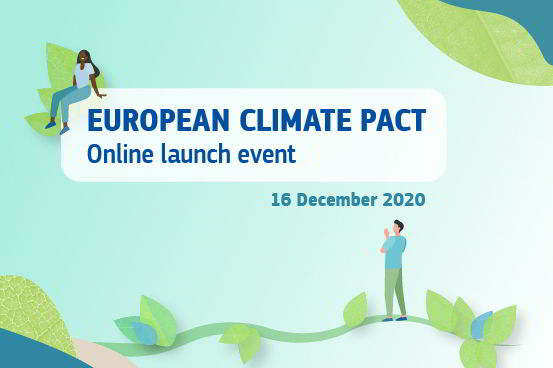 The European Climate Pact invites everyone to participate in climate action and build a greener Europe. Join us for the online launch event on 16 December 2020 at 09:00-11:00 CET!
The event will feature:
Climate talks by special guests focusing on concrete climate actions in our everyday life
Introduction of the first #EUClimatePact Ambassadors
A discussion on upcoming Climate Pact pledges
Participation of Frans Timmermans, Executive Vice-President of the European Commission responsible for the European Green Deal
For more information, please visit the Pact website.
Location
Online