<p>The transition to a global low-carbon economy demands a fundamental shift in investment and economic development. The Paris Agreements marks its beginning. Europe has already shown that it is possible to decouple economic growth from emissions, and it has become a world leader in low-carbon technologies.</p>
carbon dioxide | carbon capture and storage

Thursday 9 June 2016, 02:00 (CEST)
Practical information
When

Thursday 9 June 2016, 02:00 (CEST)

Languages

English
Description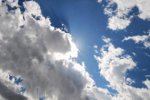 events_0110_poster_en.jpg
In the medium term, further innovation and new technologies are the best instruments to remain competitive and bring breakthrough solutions for a new, sustainable global economy which is low-carbon, circular, shared and hyper-connected. This event looked into how such innovation can best be supported at European level.
The event was webstreamed.
Programme
Webstreams
Register
Registration for this event is now closed.
Location