On 4 November, the Directorate General for Climate Action organised an event at COP26 to present the three first successful projects under the Innovation Fund and discuss together with project promoters and finance representatives how we can bridge the investment gap of breakthrough low-carbon technologies.
fund (EU)

Thursday 4 November 2021, 15:30 - 16:30 (CET)
Practical information
When

Thursday 4 November 2021, 15:30 - 16:30 (CET)

Where

Languages

English

Organisers

Website
Description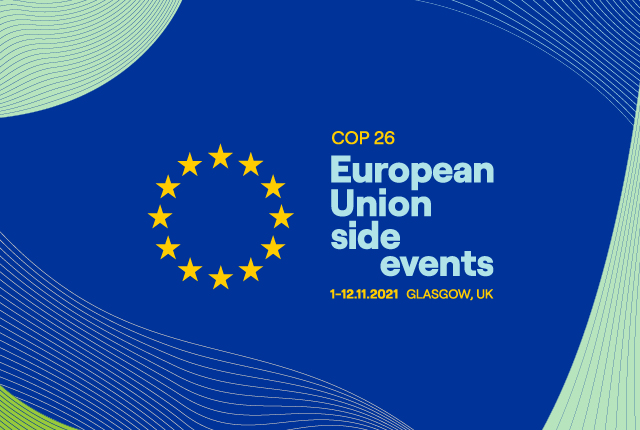 To become the first climate-neutral continent in the world by 2050, Europe needs massive investments from both public and private sectors to make its green transition possible.
The Innovation Fund is one of the world's largest funding programmes for the demonstration of innovative clean technologies. With is around €25 billion of support until 2030, it aims to bring to the market industrial solutions to decarbonise Europe, paving the way to climate neutrality and reinforcing European technological leadership on a global scale.  
During the event, the first three successful projects from the first call for small-scale projects signed their grant agreement and presented their activities. The projects focus on the decarbonisation of flat glass production, the provision of innovative renewable heating to industrial applications, and the direct capture of CO2 through water.
Following the signature ceremony, project promoters and financiers from both public and private sector around the world discussed how to accelerate investments in technologies with a recognised potential to reduce greenhouse gas emissions but which are currently too expensive to get to scale and compete with fossil-fuel based incumbent technologies. The discussion focused not only on financing clean tech in Europe, but also in the US and developing countries.
If you missed it, you can watch the recording.
Conference agenda
Introduction (Mauro Petriccione, Director General, DG CLIMA, European Commission)
Presentation of the first three projects awarded a grant under the Innovation Fund and signature ceremony:

Dirk Beckers, Director, European Climate, Infrastructure and Environment Executive Agency (CINEA)
Nicolas Graveline, Head of International Development, NewHeat, (project Decarbomalt Croatia)
Karl-Josef Ollfisch, Senior Project Director, Saint-Gobain Saint Gobain Glass (project Batch and Cullet Preheating technology)
Edda Sif Aradóttir Pind, CEO, Carbfix (project Silverstone)

Panel discussion

Ann Mettler, Vice-President Europe, Breakthrough Energy
Jean-David Malo, Director, European Innovation Council and SMEs Executive Agency (EISMEA)
Susanne Pedersen, Director of UNEP DTU Partnership

Q&A
More information
Description of successful small-scale projects, including the three which will sign an Innovation Fund grant agreement during the event.